We streamline the charitable giving process & help you utilize donation request data as part of your marketing strategy
We equip you to sort through the endless amount of requests quickly, uncover the best opportunities to grow your brand in the market, track important data, and graciously decline what doesn't align with your charitable mission.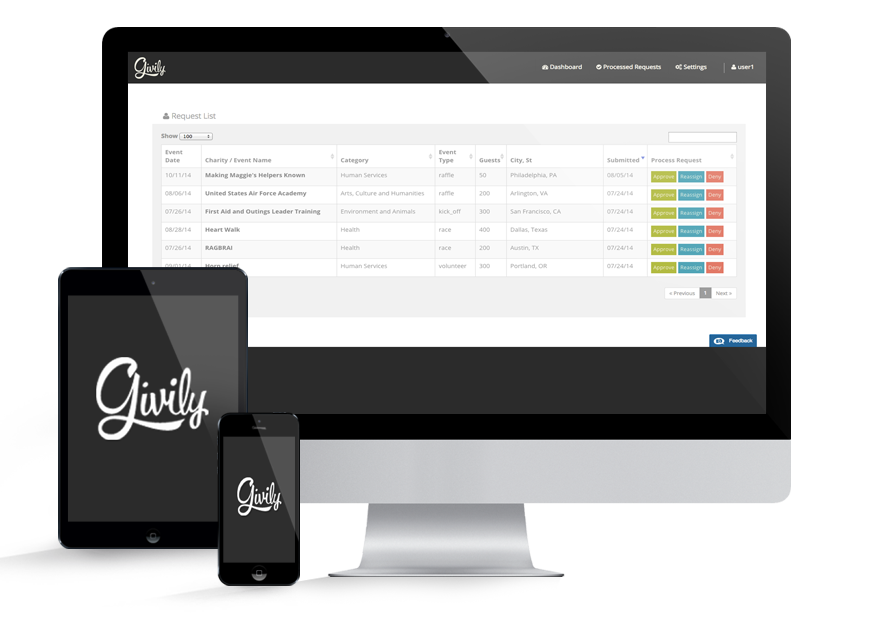 What we provide
The Benefits of Givily
Who's using Givily?
Here's What Real Users Are Saying...
Givily gave us a system that is easy for both non-profits and our company to use. All of the information you need to process requests is in a single dashboard."
HonestTea
Since integrating the application on our website, we are able to compile and fulfill philanthropic requests more easily and efficiently than ever."
Frog Pond
Givily provided a platform to structure our donation program in a way that was far more meaningful than just fulfilling requests…"
Enjoy Life Foods
"We believe when companies use donations as a tool for marketing they gain significant brand recognition and adoration from their target market."
Amy Kauffman - Founder
Questions? Ready for a demo? Contact Us!
[contact-form-7 404 "Not Found"]